2008 Laureate
Tacoma resident David Corner, nominated by Dr. Robert Klein, was awarded the 2008 Greater Tacoma Peace Prize. Mr. Corner is the founder and director of The Gathering Project, a humanitarian organization he created in 1997 after visiting Africa as part of the Men's Fellowship for Ghana mission program. He had the vision to join the vast amounts of surplus and waste materials destined for landfills from businesses and hospitals in the Western US with the people and programs that desperately need them. As a result, the Gathering Project has gathered and shipped thousands of tons of goods around the world, and provided support for programs in the Tacoma area and across North America. By building trusted relationships with local businesses, hospitals and schools, The Gathering Project has been able to remove usable goods from the waste stream. From hospitals alone the organization saved an estimated $80-90,000 in landfill costs, but more importantly provided usable medical supplies and equipment around the world.
The Gathering Project has shipped about 160 containers of goods to more than 40 countries around the world. After last year's magnitude 8.0 earthquake in Peru, they quickly had a container of relief supplies on the scene and in local hands, even before the Red Cross. Domestically, Corner also gathered and shipped 35 trailer loads of household and relief supplies to areas of need. He supports a wide variety of organizations with donated goods, including GoodwillI Industries, St. Vincent DePaul, Community Health Care, the Tacoma Seaman's Center, as well as individuals and foreign sailors in need.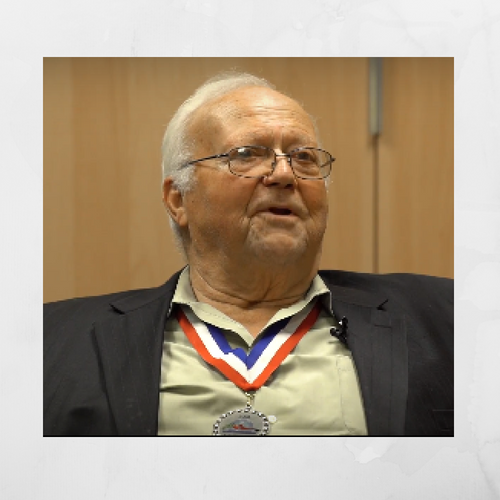 In the course of his work, Corner has visited 12 African countries. He was elected a Lt. Governor of Kiwanis, and is one of the founders of Tacoma's Sister City agreement with the City of George, South Africa. He is also on the Board of Kenya Methodist Development Association, the American support arm of Kenya Methodist University in Meru, Kenya. The Gathering Project has also supported the small farmers and crafts people of Kenya by directly importing coffee and handicrafts for sale here. Corner frequently works with local public agencies and educational institutions on international trade issues for developing countries.
Learn more about David in our video Laureate Spotlight: